·Plumbing ·Pipe Lining ·Irrigation
At Pipe Solutions, we are a St. Louis plumbing company that offers multiple plumbing services, including drain cleaning, rooter, pipe lining, and water heater services. We know that you need a St. Louis company that will do it all, instead of going back and forth between limited services that other businesses offer. You need one reliable company that will provides everything at a reasonable price.
Pipe Solutions can be that company for you!
Follow Us On Social Media
Plumbing
 Imagine your beautiful St. Louis home or business and all the hard work you had to accomplish in order to make it perfect. Now imagine leaking pipes and water damage ruining all of that. Leaky pipes and faulty plumbing can easily cause extensive damage. Don't let water ruin your home or business.          Our team has the solutions!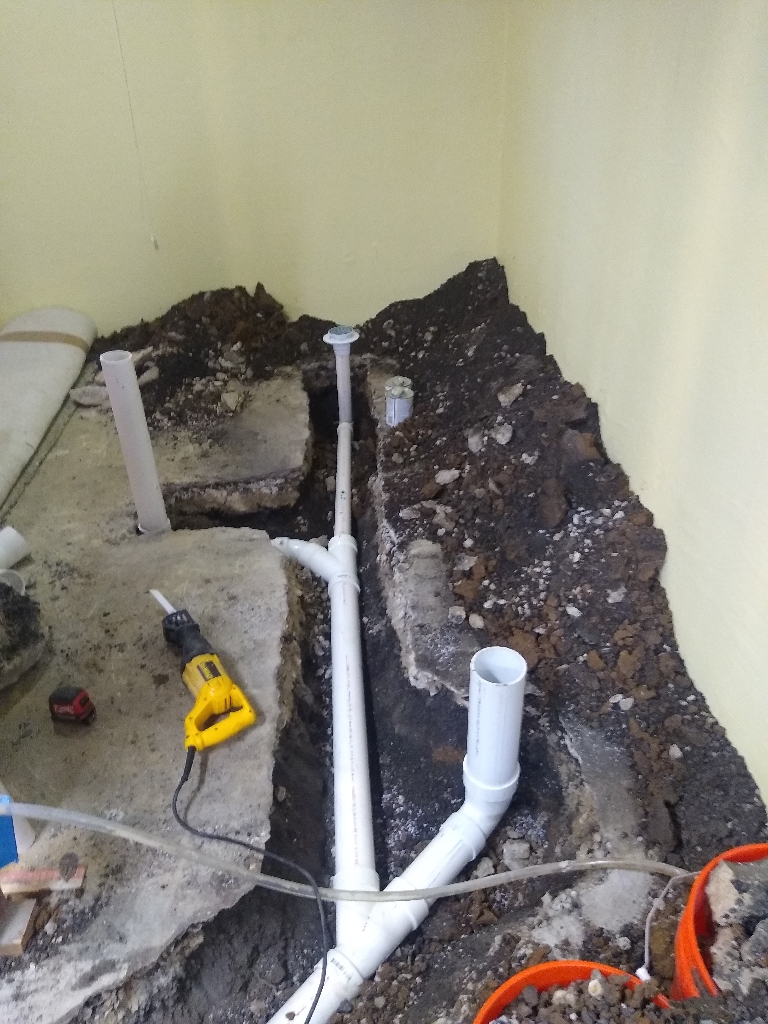 Residential
With Pipe Solutions, There is no job too big or too small. Here, we relocated the water lines for a bathroom rough-in.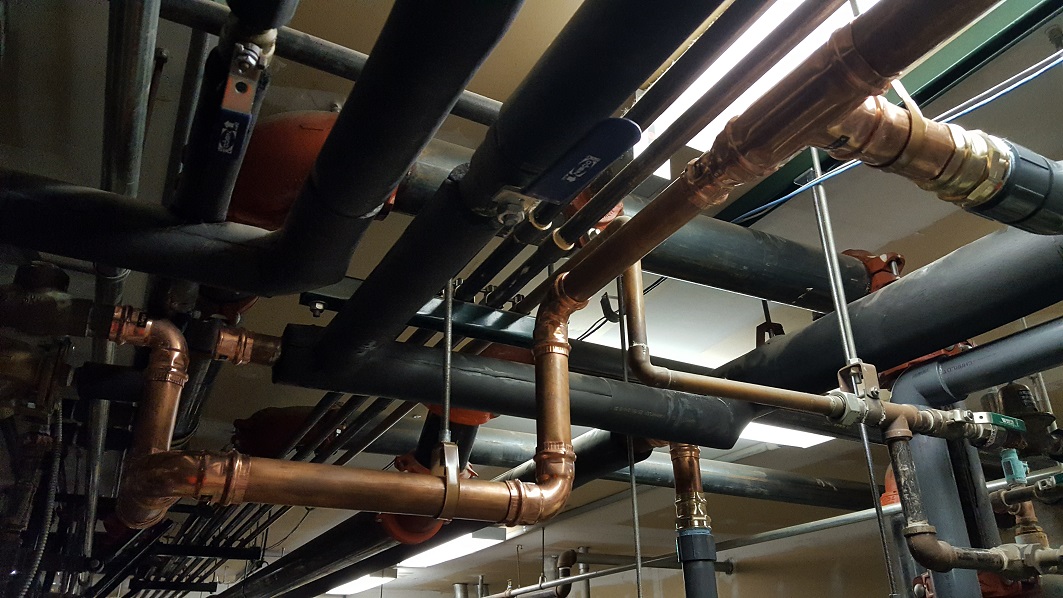 Commercial
Pipe Solutions doesn't just service residential plumbing. We can also make repairs and install piping, fixtures, drains, and much more in any commercial or industrial building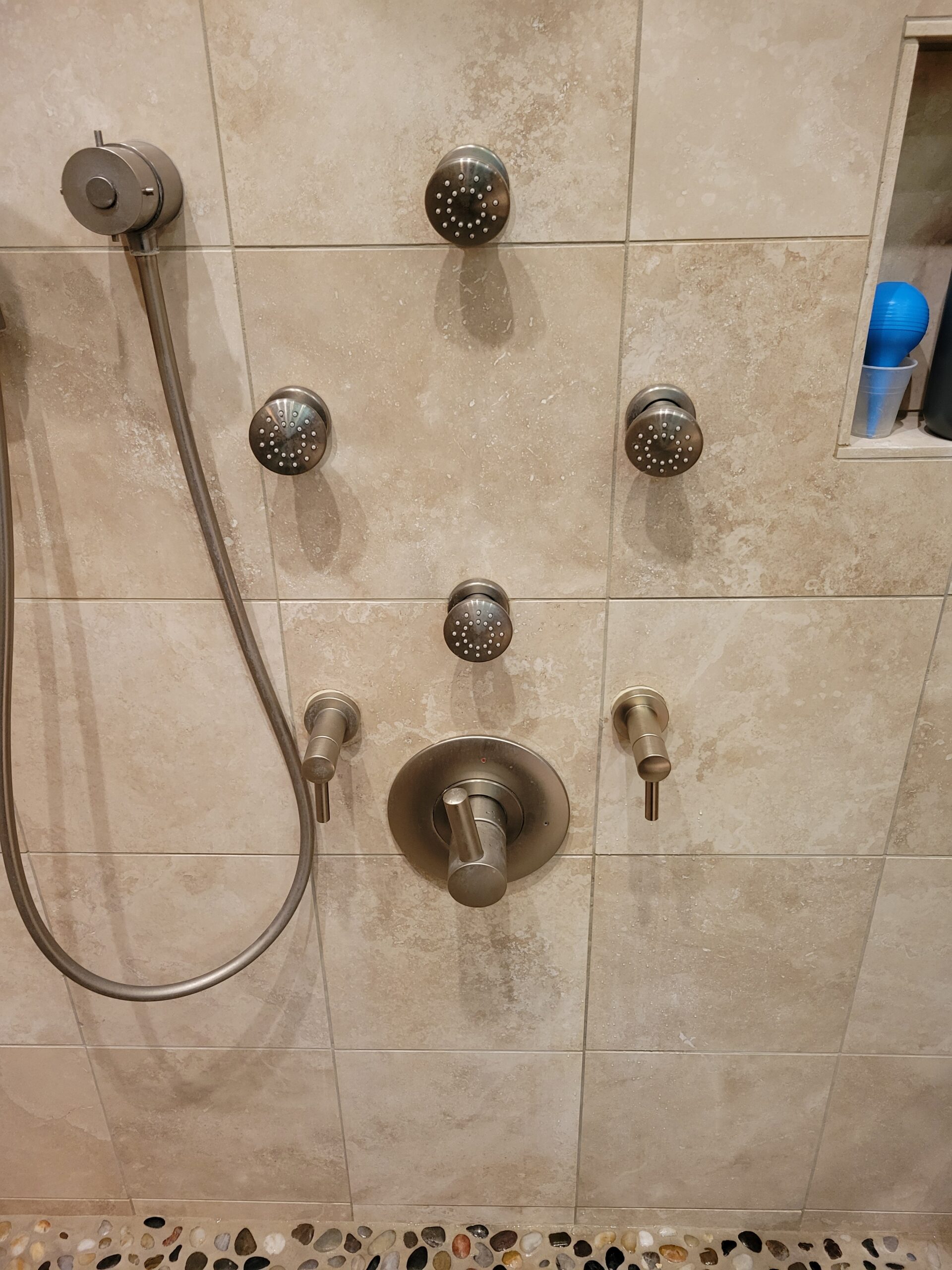 Basic Plumbing
Rather you have a toilet running, a shower with low pressure, or no hot water; Pipe Solutions can be that trusty plumber for you. In most cases, we have same day and/or next day service available for when those pesky plumbing arise. 
Irrigation
Residential and Commercial Irrigation
Our professionally installed residential and commercial landscaping irrigation systems are perfect for your home or business. For over 30 years, our technicians have kept lawns greener and healthier by making sure your landscaping is evenly watered with minimal waste. It all starts with low maintenance lawn sprinklers and ends with a beautiful lawn you will love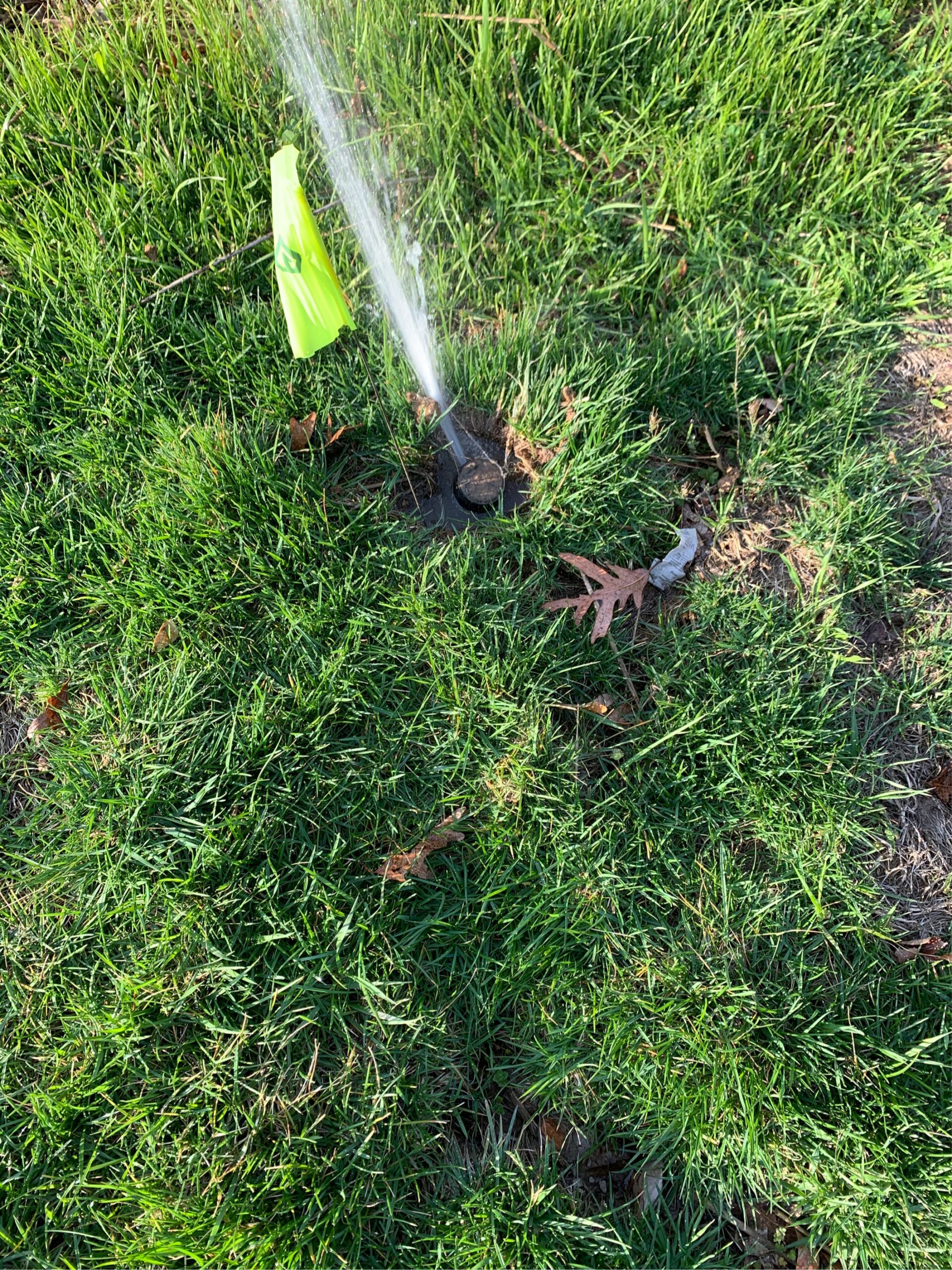 Home Irrigation
Your home sprinkler system is what keeps your yard looking better than your neighbors. Pipe Solutions can install sprinkler systems, repair systems, test and install backflow devices, and we can help you set up your Smart Home Irrigation System!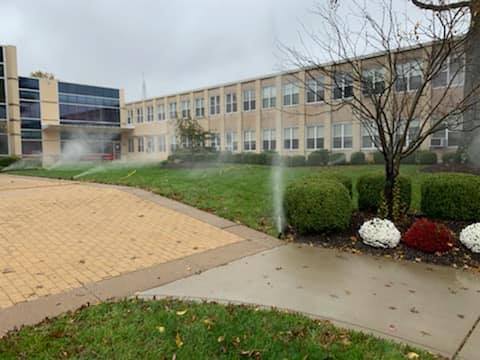 Commercial Irrigation
Commercial irrigation can get pricey and confusing. With our trusted irrigation technicians, we make sure that you are educated about your system and how it works. We currently maintain irrigation systems from small local businesses to local universities in the area. 
Pipe Lining
Pipe Solutions handles the most extensive and intensive pipe repairs. By lining your pipes from the inside; we offer a no-dig, no trenching, minimally invasive alternative.
We use a sprayed-in-place (SIPP) method or a Cured-in-place (CIPP) method. With our process you can count on your water quality improving, extending the lifespan of your piping, reducing maintenance costs, and saving your pocketbook.
We brought Pipe Lining to St. Louis!

Clean & Prepare
The most important step before pipe lining is to clean and prepare the sewer line. In order to get a clear view of what we are working with, Pipe Solutions will clear your sewer line and run a camera through it for a better visual.
Imagine this:
You go to the doctor because your arm is probably broke. Well, a doctor won't put a cast on your or schedule you for surgery without an x-ray.
The same logic applies here. We have to get a clear view of what is going on inside your piping before we can accurately assess the damage.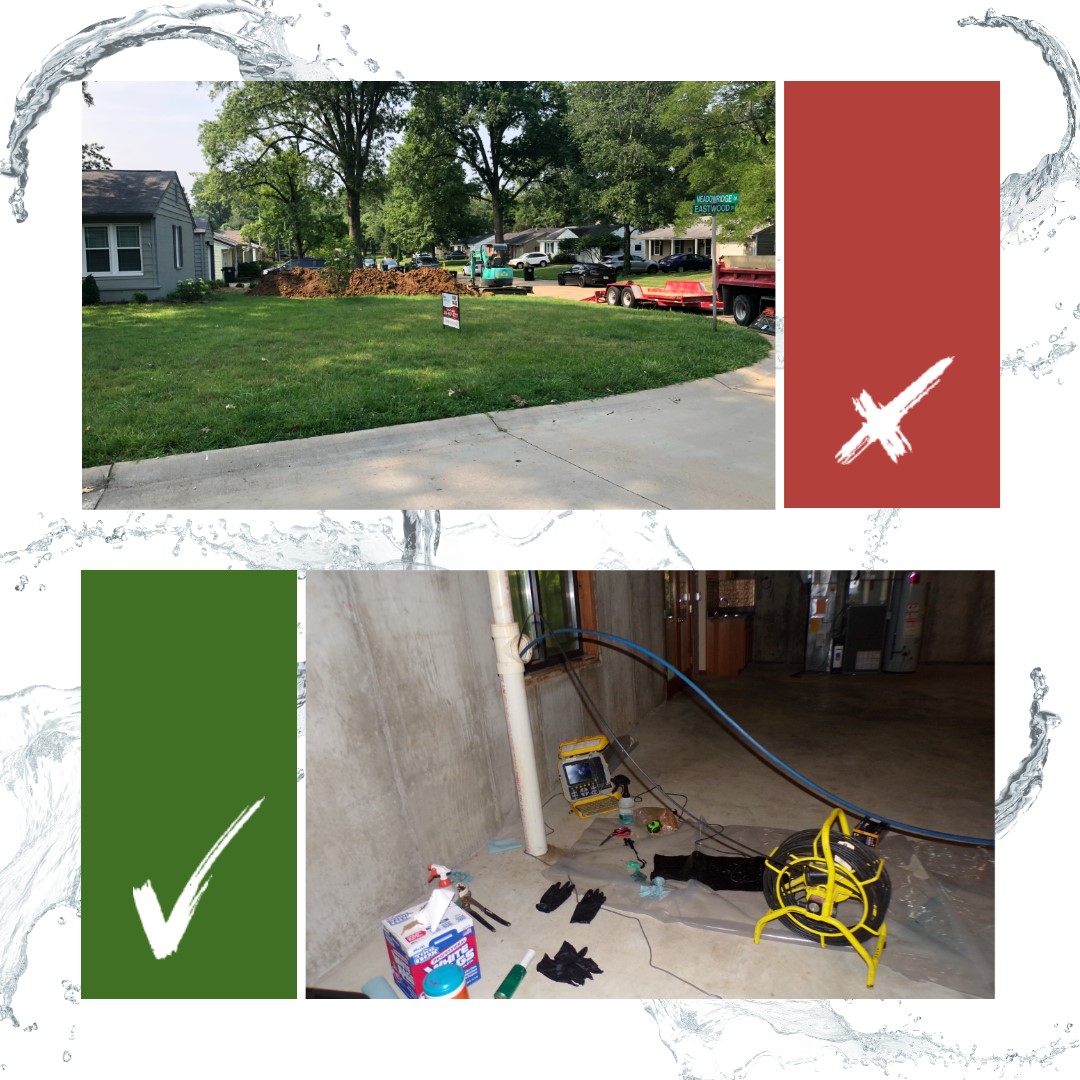 Pipe Lining
Not only does pipe lining save you money in the long run, but it also reduces the chances of having to hire additional contractors to put your home back together. Why dig up your yard or your basement, when we can come do the work without destroying your property.
↓ How Pipe Lining works ↓
Frequently Asked Plumbing Questions

 
Q- What is your coverage area?
A–

Plumbing & Irrigation- We cover St. Louis and St. Charles county. Most of St. Louis city, Warren County, and Lincoln County.

 

      Pipe Lining- We cover most of Missouri and Southern Illinois (We are always willing to travel for an additional fee if requested)
Q- My toilet is always running. Can we fix that?
A– Whenever you flush a toilet, a lever inside pulls on a flap that opens the water tank. When the lever falls back into its position, the water level regulates. If the chain on your flapper is too long or too short this could cause your toilet to run. You could also have a broken seal in your toilet tank that could be releasing water as well. Pipe Solutions can make any necessary repairs to have your toilet back up and running in no time. 
Q- Why does my hot water smell like rotten eggs?
A– 

This unpleasant odor is caused by hydrogen, sulfur, and bacteria in the water. When the rod in the center of your water heater reacts to the sulfur and bacteria in your water, this creates the rotten egg smell. Replacing the rod inside your water heater and/or purifying your water will get rid of this smell. Contact a plumbing professional to have this done correctly!
Q- I have a leak at my home but I don't want to take care of it right now. What is the worst that can happen?
A– 

An unrepaired leak can and will cause a hike in your water bill, cause lasting damage to the interior of your home, and increases your risk of growing mold. Instead of making repairs to your plumbing you could also have to hire a carpenter, flooring company, and possibly even a restoration company. 
 Q- My garbage disposal needs to be replaced, but what size do I need?
A– Garbage disposals come in 4 standard sizes. For light kitchen use we recommend a 1/3 HP or 1/2 HP garbage disposal. We recommend a 3/4 HP for normal to heavy household use, and a 1 HP for heavy home use or commercial use. 
Pipe Solutions

210 S. Linn Ave. 
Wentzville, Mo 63385
Call or Text (636) 856-8989