Water Heater Install and Repair in
St. Louis & St. Charles
No one ever thinks about how important their water heater is, until it stops working! Our plumbers can make repairs to your existing water heater or upgrade you to a newer water heater- or even better, a tankless water heater! Whichever route you choose to go, our staff will make the process as painless as possible. 
1) You notice you are not getting hot water anymore, so you call Pipe Solutions
2) Pipe Solutions comes to out to your home and assess your water heater, take measurements, then our plumber will give you pricing
3) You then schedule a time that is convenient for you, to schedule your new unit installed.
4) Once your new water heater is installed and your old unit is disposed of. You now have hot water and a new and improved unit 
5) Tell your friends and leave Pipe Solutions a review letting us know how we did! You can leave us a review on

Google

Facebook

or

Yelp!
If you placed a claim through your home warranty company, please read below for how the process works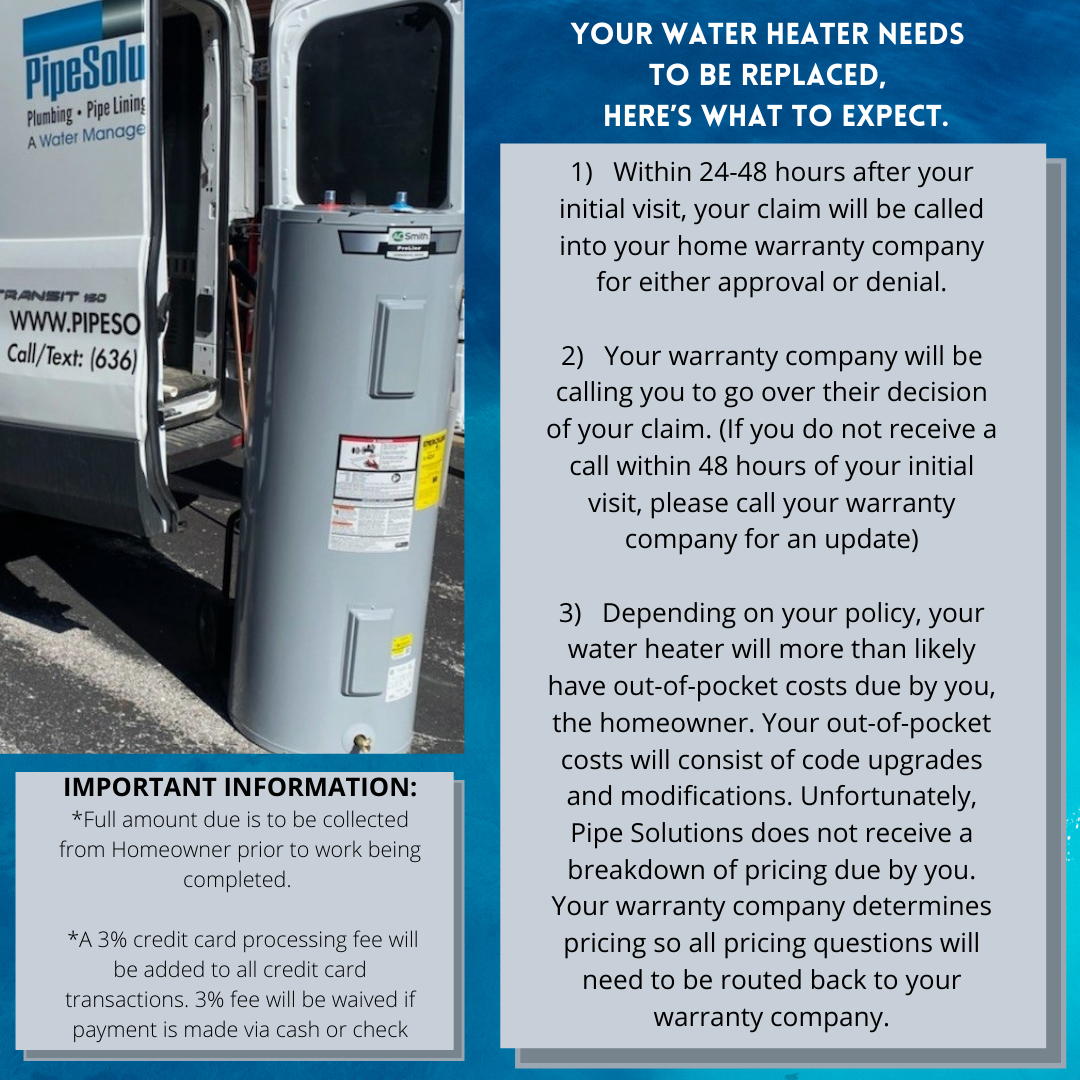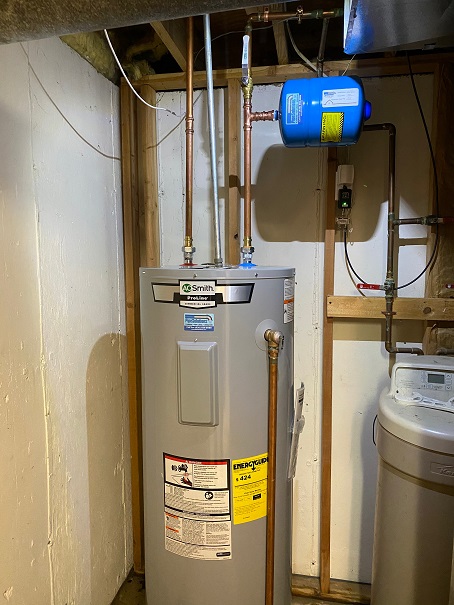 You just had your water heater replaced, but what's next? No worries, we are here to help!
Hot Water–


Your water heater will need to heat up for about 30-40 minutes before you feel a temperature change. It will take approximately an hour to an hour and a half for the entire tank to have hot water.

 
Maintenance-

Yearly maintenance should be done on water heaters. Your water heater will need to be drained about a  quarter of the tank about once a year to remove sediment and debris. (Feel free to call us back if you feel uncomfortable or unsure of what to do)
Low water pressure-

Low pressure problems at individual fixtures are often the  result of a blocked aerator. Fill a bag with vinegar and soak your faucet heads in the vinegar for 30-60 minutes. Remove the vinegar bag and wash off any residue. Repeat with any fixtures you are having low pressure at.  i.e. shower head or faucets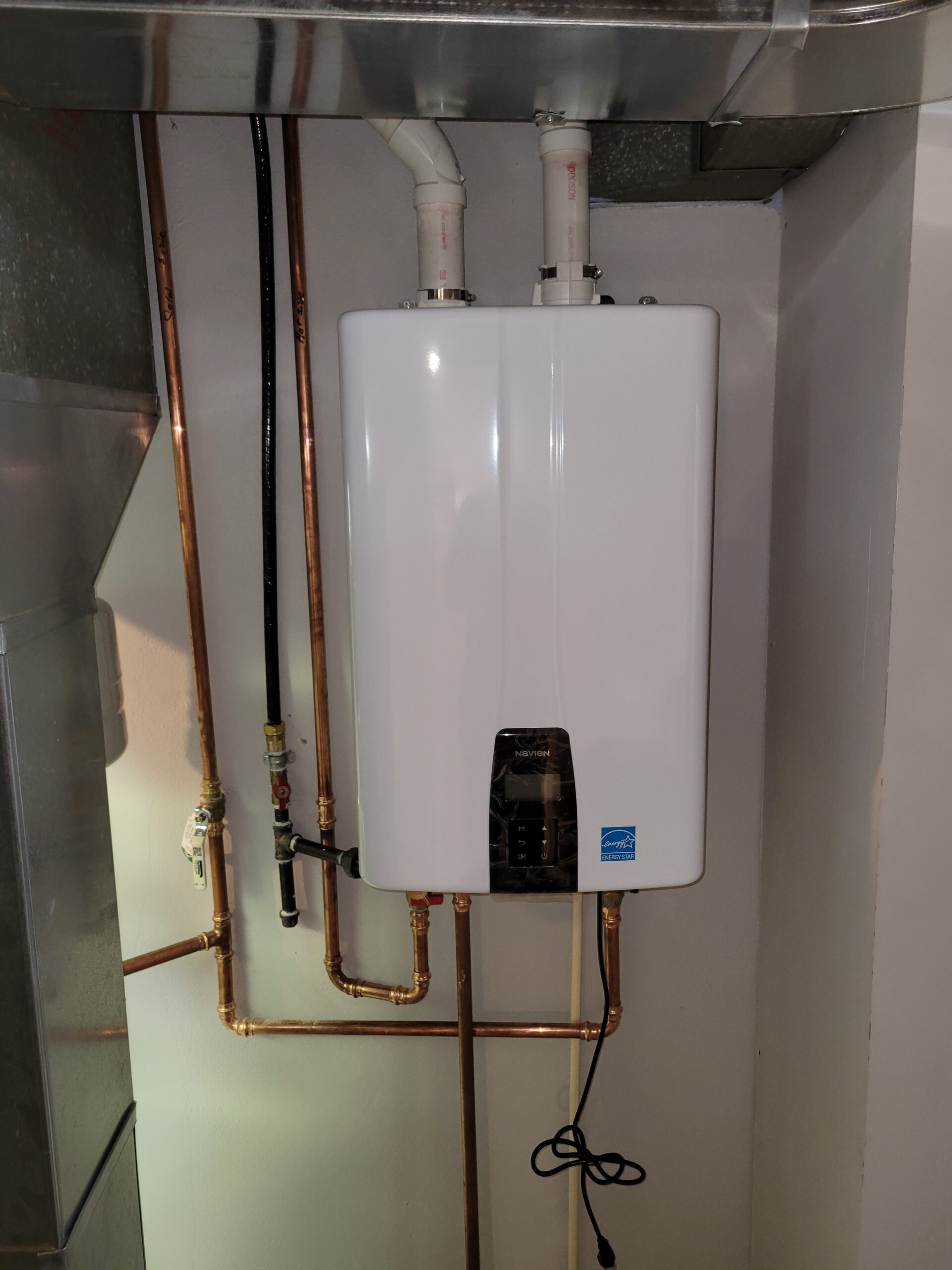 For more information on your plumbing, visit our Tips & Tricks
To learn more about the services Pipe Solutions offers, visit Our Services
Pipe Solutions

210 S. Linn Ave. 
Wentzville, Mo 63385
Call or Text (636) 856-8989